Choosing vintage style wedding favors
Are you planning a vintage style wedding? If so you will want to add some authentic vintage style wedding favors. This page features a selection of wedding favor ideas that will fit in with your wedding theme.
The tradition of giving wedding favors is common in many different cultures. In some countries wedding guests receive a favor – an ornament from off the wedding cake. Today the practice is to give each guest a small token of thanks for attending the wedding. Usually they are placed at each table setting so quite often take the form of card holders place setting. They make great keepsakes to mark a special day.
Crystal Long Stem Rose Party Favors
Vintage Style Favor Boxes
"Bon Voyage" Vintage Suitcase Favor Box
"Rustic Romance" Kraft Lace Favor Box
"Vintage" Milk Favor Jar
Vintage Affair Confetti Scatter
Bottle Openers Copper Wedding Favors
"Around the World" Map Favor Box
"Love" Rustic Kraft Candy Boxes
Naturally Vintage Tent Favor Boxes
Traditional wedding favors
How about sugar almonds? In many cultures sugared almonds were traditionally given as small tokens at wedding receptions to signify health and happiness, the slightly tartness of the almond symbolizing the bridegroom and the sugar candy the bride. In the UK sugar almonds are still widely used as wedding favors.
Jordan Almonds Pastel 3 lbs
Wilton Assorted Jordan Almonds, 44-Ounce
Christmas Jordan Almonds (1 Pound Bag)
White Jordan Almonds, Hoosier Hill Farm, 1.5 lbs.
Glass jar favors and other unique containers
Unique vintage style jars in glass shaped like old milk bottles or vintage chairs add a nice touch to your wedding, bridal shower or rehearsal dinner. You can use them for double duty, as favors and seat assignments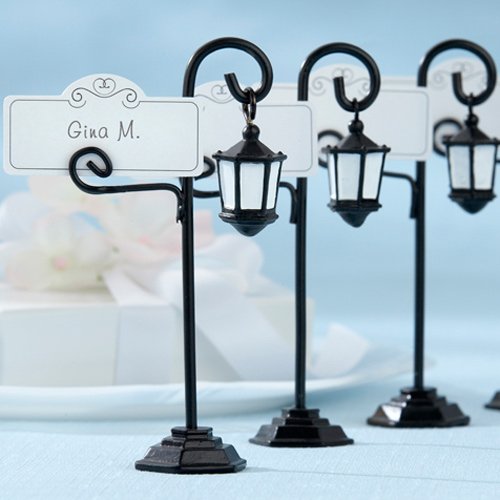 Vintage Street Lamp Place Card Holders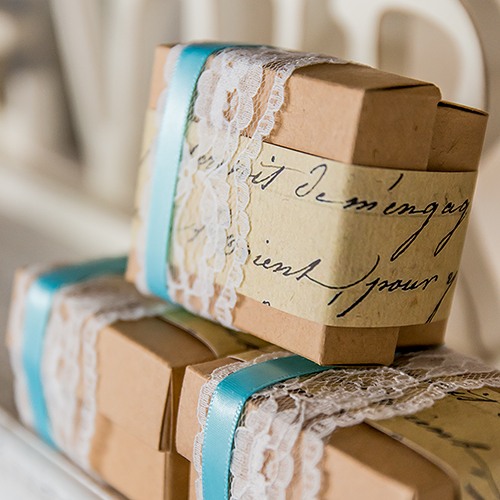 Vintage Style Favor Box Kit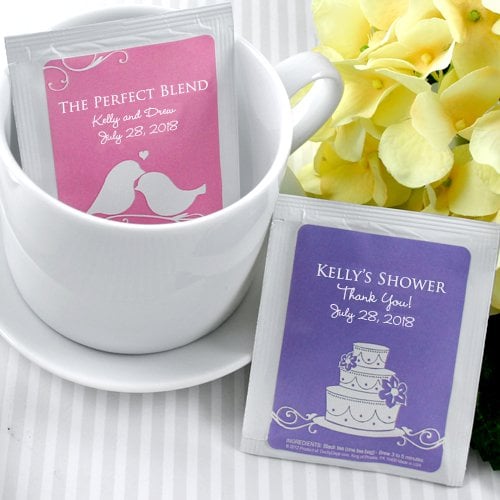 Personalized Silhouette Tea Bag Favors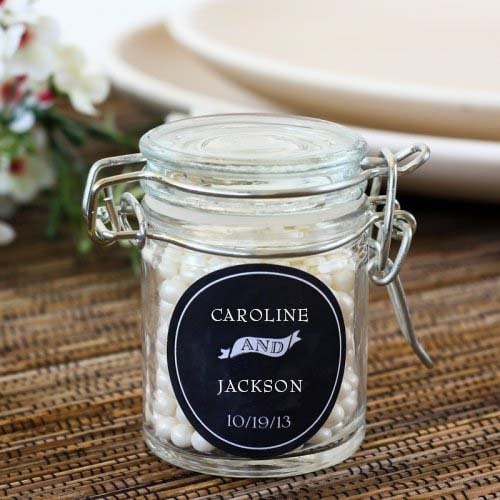 Personalized Glass Favor Jars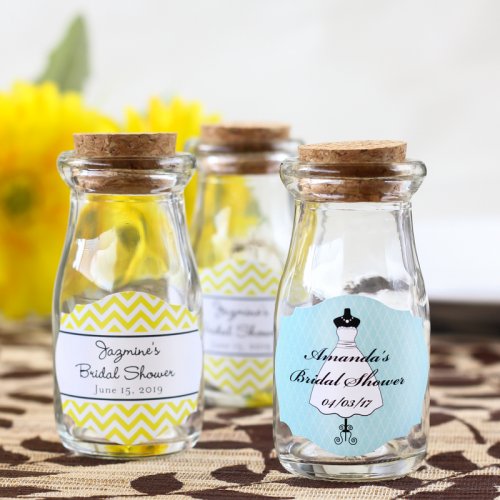 Personalized Bridal Vintage Milk Favor Jars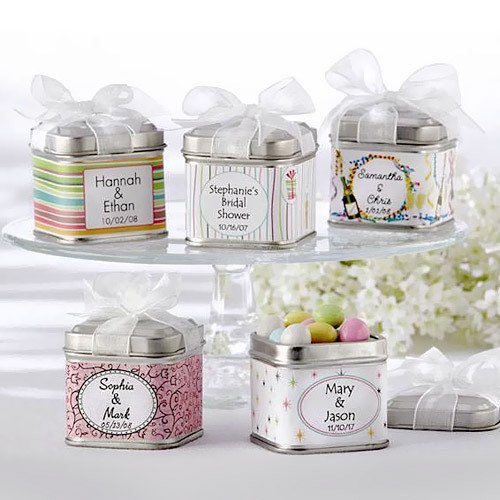 Personalized Square Favor Tins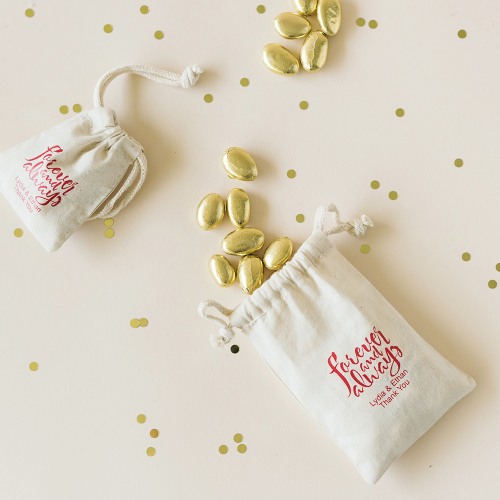 Personalized Natural Cotton Wedding Favor Bag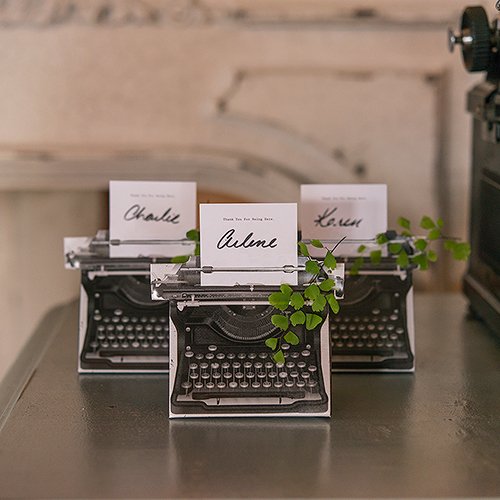 Vintage Typewriter Favor Boxes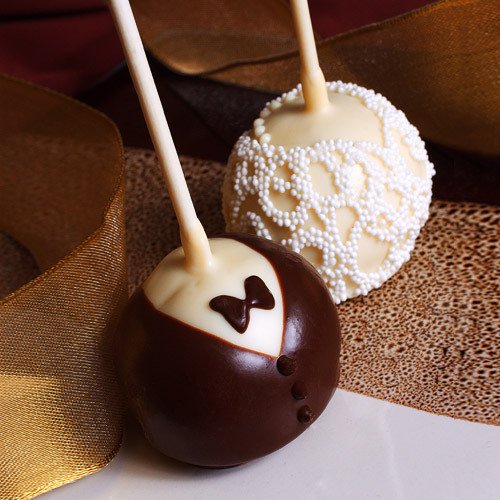 Mini Wedding Brownie Favor Pops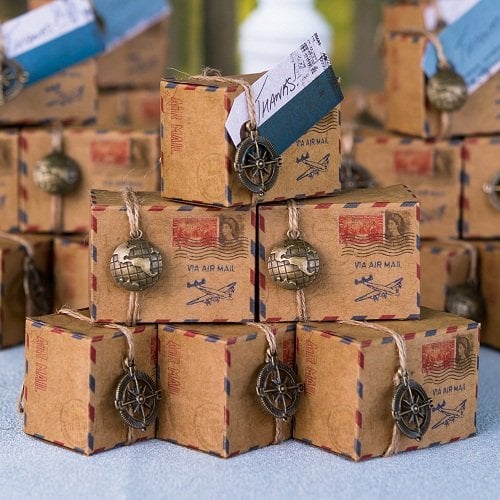 Vintage Airmail Favor Box Kit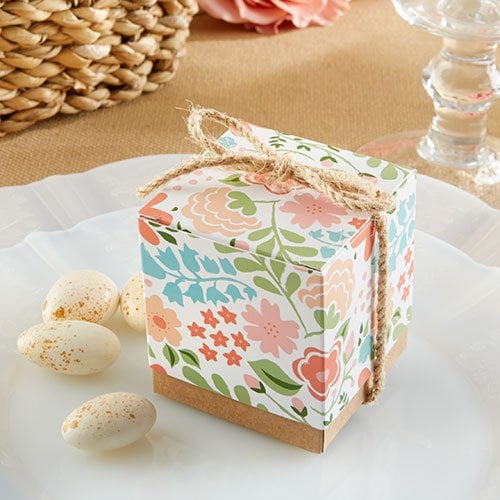 Vintage Floral Favor Boxes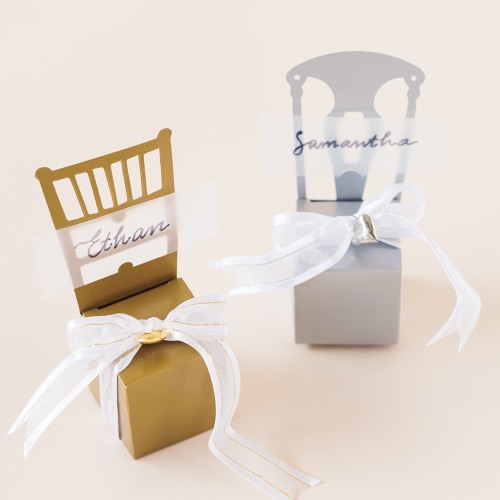 Chair Favor Box Place Card Holders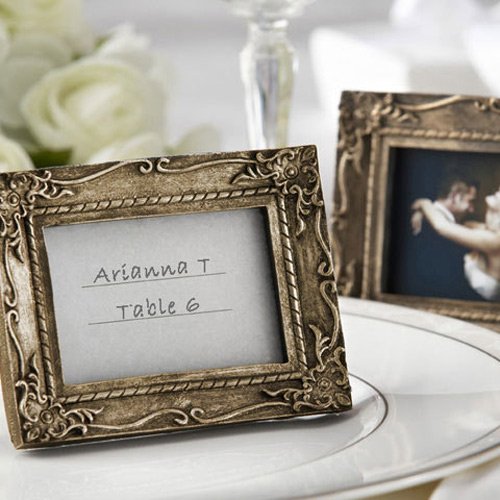 Antique-Finish Place Card Holder/Photo Frame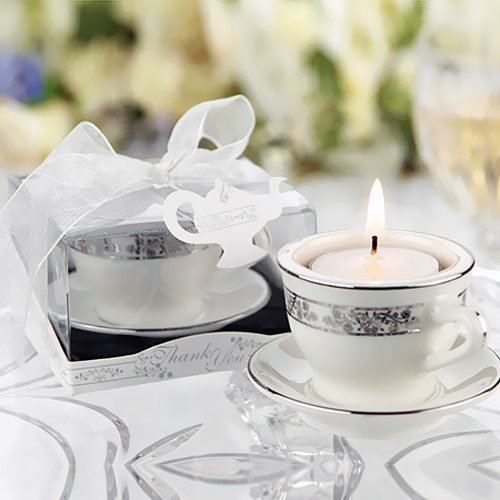 Mini Teacup Tealight Holder

History of Wedding Favors
Giving wedding guests wedding favors is actually a centuries old tradition with a lot of history behind it. Over the years this tradition has evolved to the point where many people nowadays have never attended a wedding at which favors were given. However, the tradition of giving favors is quite popular in the United Kingdom and is growing increasingly popular in the United States as well.
Wedding favors originated with the French aristocracy and were back then referred to as Bonbonnieres. A Bonbonniere ( also spelled Bomboniere, depending upon the country) was a small gift, typically of a small box made from stone or precious crystals that was filled with treats such as sugared almonds or other sweets. The Bonbonnieres were given to the wedding guests of those people in the highest classes at a time when sugar was thought of as a luxury. Over time, as these favors became popular among the less wealthy, Bonbonnieres were replaced with almonds. Giving sugar coated almonds became a popular practice during the thirteenth century.
This tradition then spread to reach Europe, the Middle East, and England. Italians gave gifts of chocolate as wedding favors, while the Spanish gave orange blossom filled vases to represent happiness and fulfillment. In Greece, almonds with a candy coating known as Bom Bom Yara were given to wedding guests, while in the Middle East the bride would present her guests with five almonds said to represent health, happiness, fertility, longevity, and wealth. The English first began giving wedding favors in the sixteenth century and gave knots of ribbon and lace to their guests, known as "love knots".
Today, wedding favors are not considered to be a necessity, but are often given by the newly wed couple to their guests as a token of appreciation for their attendance at their wedding and for sharing in their special day. Wedding favors do not have to be extravagant or expensive, after all, it's the thought that counts. Most favors are incorporated into the table decorations or place settings at the wedding reception. Some modern favors might include cake pops, small candles,or even individual coffee, tea, or candy packets personalized with the couples' names and wedding date. The possibilities are endless.
(Visited 293 times, 1 visits today)