Cake toppers are one of the most featured items in a wedding, because they are featured in photos before and after the bride and groom cut the cake.  So this is an area that you can enhance the vintage theme of your vintage wedding by adding a vintage wedding cake topper to your wedding cake.
Vintage wedding cake toppers are most usually showing a bride and groom side by side or facing each other dressed in white, or the groom may be wearing a black tuxedo. Although most vintage wedding cake toppers are in white, you can sometimes find them in other colors, like the pink pictured here.  However, you can also find monogram cake toppers, wedding bell cake toppers, and vintage cake toppers with the groom dressed in military uniform.
&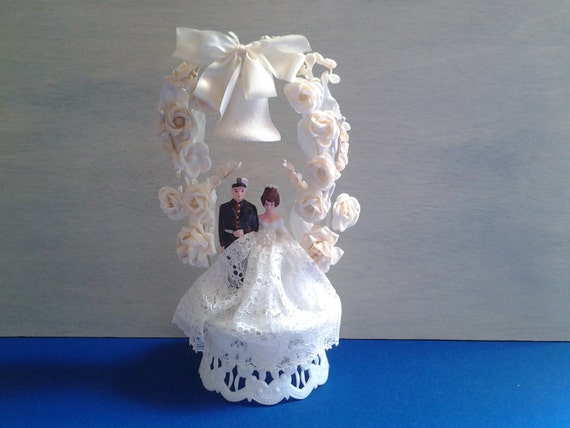 Marine Corps wedding cake topper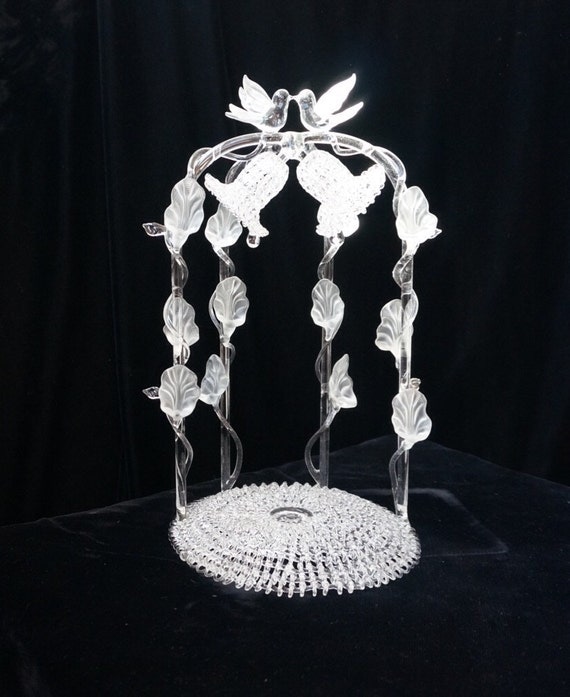 Vintage Blown Glass Wedding Cake Topper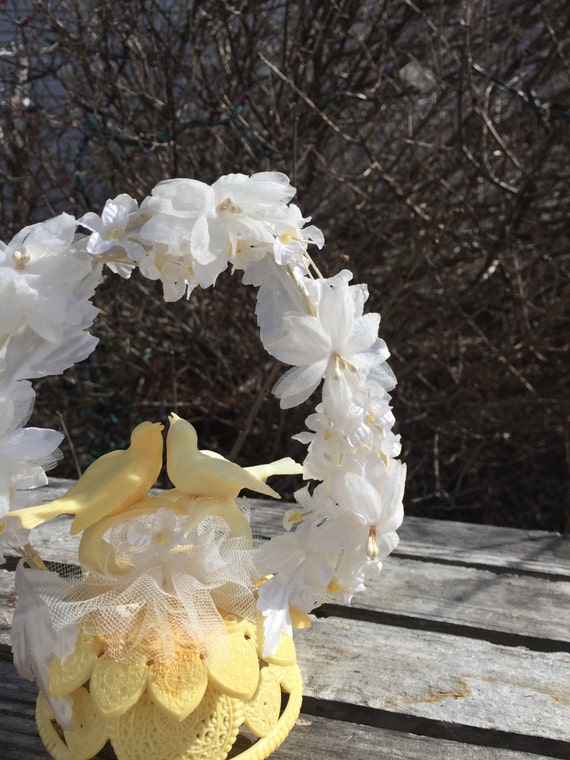 Vintage Wedding Cake Topper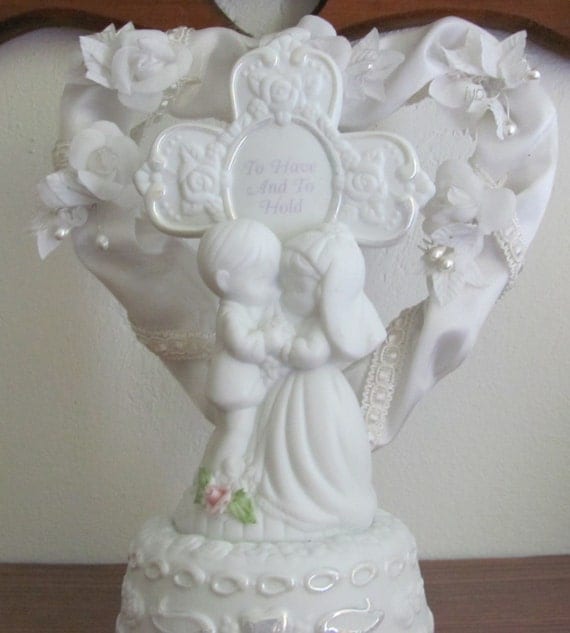 Precious Moments Musical Wedding Cake Topper

&
Most modern wedding cake toppers are made from plastic, however in the past wedding cake toppers were often made of porcelain, or sometimes even silver.  Vintage wedding cake toppers can also include the entire bridal party, which you can arrange on top of the cake or on the various cake tiers.
(Visited 143 times, 1 visits today)