Personalize Custom Wedding Invitations, Thank You's, and Save the Date Cards
Sky Blue Hydrangea Ornament

I have recently discovered a line of custom wedding invitations called BlueHyd hydrangea wedding invitations, not just the custom invites, but the entire package of invitations, thank yous, save the date cards, matching stamps, bridal shower invitations, that are all designed with hydrangeas. These can all be found on the BlueHyd shop on Zazzle, which I have to say is one of the most beautiful and well organized custom wedding invitation shops that I have seen online.
All the designs are created by Pam Carter, who owns and runs BlueHyd, and each hydrangea design is just more beautiful than the next. I have singled out a few of my favorite wedding invitations here, but to see the entire collection for each set, you will need to click through to the shop on Zazzle. Then you will see all of the matching wedding accessories that go with that particular invite.
Pam gives the bride and groom a lot of options when it comes to the invitations, including various sizes and shapes for each design. And you can get some simply gorgeous envelopes as well, all for a fraction of the cost that you would pay for many standard wedding invitations printed by other companies.
Blue Hydrangeas Garland Wedding Invitations
For matching return cards, and thank you notes click through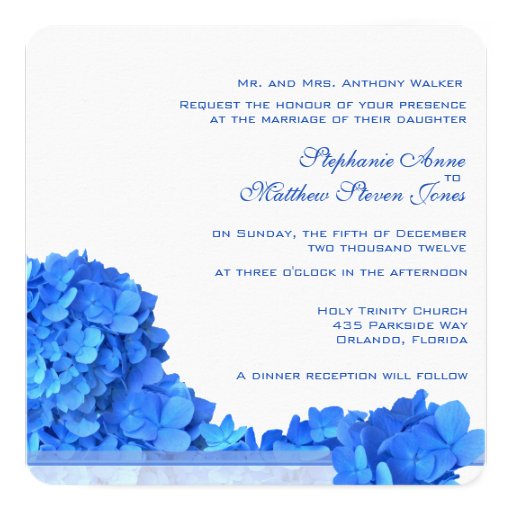 Blue Hydrangeas Garland Wedding Invitations 2, Sky

&
What has caught my eye so completely about this line of hydrangea wedding invitations is the sheer simplicity and beauty of the designs, and the ethereal nature of many of the color choices. In this blue hydrangea style, you see the cool blue shade that only a hydrangea can have. These can be customized in any way that you want by contacting the designer.
Garden Hydrangea Wedding Invitations
Simply beautiful blues and greens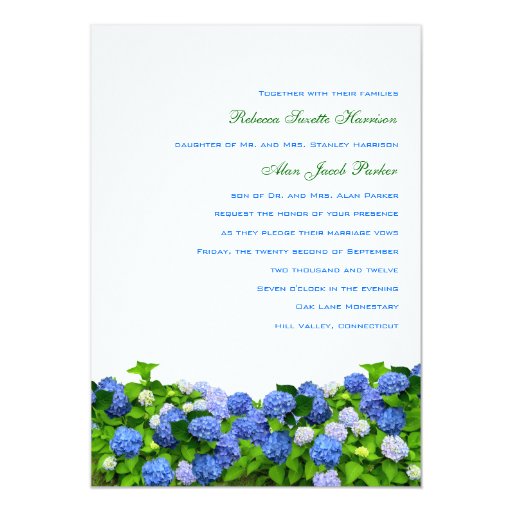 Garden Hydrangea Wedding Invitations, 5×7 5×7 Paper Invitation Card

&
There are a few versions of this invitation on the BlueHyd website, but I just love the mixing of the stunning blues and greens in this version. To see the matching custom thank you notes, just click through.
White Hydrangea Wedding Invitation
Personalize this wedding invitation for your event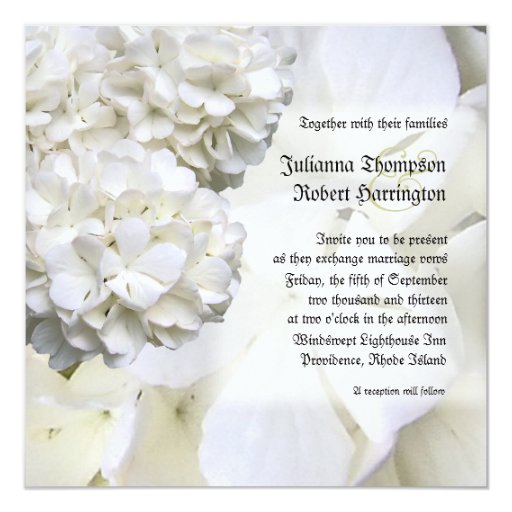 White Hydrangea Wedding Invitation, Square Invitation

&
Now doesn't this beautiful white on white wedding invitation just make you think garden wedding? I think that this white hydrangea wedding invitation is my personal favorite of the entire BlueHyd line.
Blue Moon Hydrangea Wedding Invitation
Personalize this softer wedding invitation
Hydrangea Wedding Affordable Invitations

&
Here is a softer look with the pale purple blue hydrangea, and the lavender color of the paper used in the wedding invitation. Matching thank yous, response cards, stamps, can be seen by clicking through.
Blue Blossoms Wedding Invitations
Blue Blossoms Wedding Invitation

This invitation is more of a painterly effect with a softer handmade look. The color is a subtle periwinkle blue, and it can be used year round. So pretty. You can find matching envelopes, notes, thank you cards and more by clicking the image.
Hydrangea Centerpiece Silk Flower Arrangement
If you need a matching flower arrangement for your wedding or bridal shower, these silk hydrangeas work perfectly. You don't have to water them, and they will last and can be reused for a morning brunch the day after or even in your own living room.
12 pcs Mini Hydrangea Artificial Silk
&
Vintage Hydrangea Wedding Invitations
Lavender Hydrangeas Wedding Invitation, "Vintage" 5×7 Paper Invitation Card

&
A more vintage looking hydrangea invitation, these come in a few different styles, with matching paper, bridal shower invites and can be completely customized for your event.
Peach Blush Hydrangea Wedding Invitation
Peach Blush Hydrangea Wedding Invitation

&
This peach blush color is just a hint of peach, simply a stunning color and style invitation. This invitation has a horizontal aspect and the petals in the background are larger. You can find a whole slew of matching items by clicking through to the invitation page.
Teal Hydrangea Wedding Invitation
Teal Hydrangea Custom Wedding Invitation

&
Teal is a bright, cheerful color and very popular. You can certainly find lovely bridesmaids dresses to match and create a beautiful wedding theme around this design. Blue is the favorite color for most people in the world and you can see why when looking at this invitation. Click the image for more options.
Elegant Floral Lace Wedding Invitation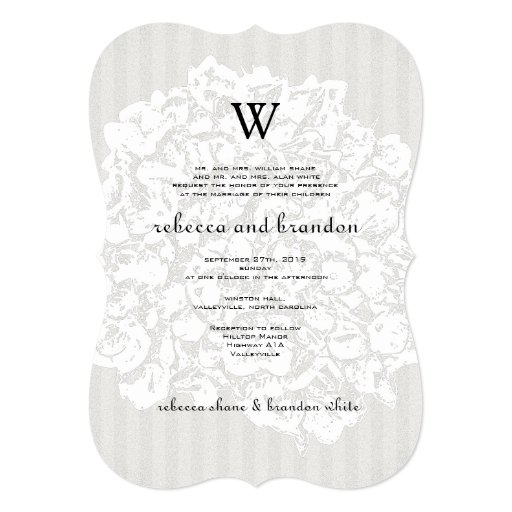 Elegant Floral Lace Neutral Wedding Invitation

&
This gorgeous invitation is perfect for the most formal event, with a neutral background. The elegant lace motif will impress everyone on your list and you can find decor to match easily. Click the image for customization options and matching stationary items.
Antique Floral Wedding Reception Invitation
Antique Floral Design Photo Reception Only 5×7 Paper Invitation Card

&
This has a pink hue tinting the background with an antique effect, however you can add a modern photo or an antiqued one. Lovely for all year, it is especially nice for spring.
Laurel Green Hydrangea Invitation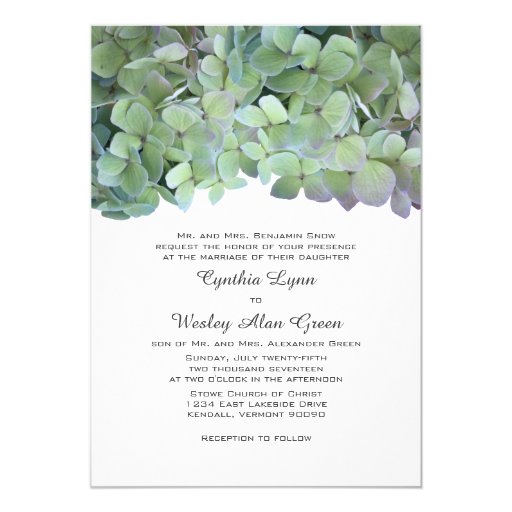 Laurel Green Hydrangea Wedding Traditional Invites

&
If you prefer a green hue, you will love this version. The Laurel Green invite can be used year round, perfect for summer and fall. It actually has some purple highlights, so you can use green and purple in your wedding. For more selections and to see the entire line of BlueHyd invitations and gifts, click through any of the links to the store. Each of these shown invites has matching stationary and gift items.
(Visited 804 times, 1 visits today)