Asian-Themed Weddings are Becoming More Popular
One of the reasons behind the rising popularity of the Asian-themed wedding is that it is so opposite traditional Western-style weddings. In Chinese weddings, white is color of death while red and black are the colors of luck and prosperity.
You might wonder whether brides that plan Asian-themed weddings are Asian or marrying into an Asian family. The answer is, sometimes. Often though, they are not.
Today's trends break down into two main types of Asian-themed weddings: the Japanese or "Zen" style which values simplicity and nature, and the more riotous Chinese style which shines with bright colors and shiny fabrics.
Asian Weddings Express Personal Values
Although either choice may surprise some older guests, the bride may find her personal values deeply expressed in the Asian themed-wedding. After all, the usual wedding is a certain kind of pageant–the couple pretends to be royalty for a day, and lavishly entertain a large party.
Couples drawn to the Zen-style ceremony often want to simplify the ceremony. Brides may feel freed by a simpler wedding gown, and carry a simple bouquet.
Other brides find aspects of tradition stifling, so they mix up their ceremony with Chinese style zest. Her gown might be of gorgeous brocade in red, orange or gold.
In either case, the Asian-themed wedding is a great way to tie your ceremony to your personal values. Perhaps the thought of such a wedding crossed your mind, but you thought you had to be Asian. The fact is, Asian traditions and trends have been shaping Americans deeply for many years.
Planning an Asian-Themed Wedding
Korean Floral Arrangements
Korean flower arrangement originated from the Eastern part of the world. It is different from the Western style, which emphasizes harmony of color, form and quality. In Korean flower arrangement, space is left between flowers so that the flowers and space can create harmonious lines in its simplicity. Korean flowers have certain characteristics that have developed with the tradition, custom and rites of the Korean people. Learning Korean flower arrangement is a good way to understand Korea, its people and culture. This basic book of flower arrangement will introduce the history and the methods of Korean flower arrangement. 73 color plates.
Flower Arrangement of Korea: Its Beauty and Spirit
Asian Themes to Add to Your Wedding
Asia, the magical east, has attracted many from time immemorial. An Asian flavor adds a special touch to almost everything. Here are some ideas for your Asian-themed wedding.
Wait staff can dress in traditional Chinese or Japanese outfits. They can greet every guest with a folded-hand welcome, while authentic oriental music plays in the background.
For decorations, arrange for a makeshift pond near the entrance and fill it with some koi fish. You can also add traditional Chinese lamps to the room.
Incense sticks can be used to give a refreshing aroma. Incense sticks are very typically Asian and lend a soothing freshness to the air as well.
Favors can be Buddha statues, packs of herbal tea or incense sticks.
Asian Wedding Favors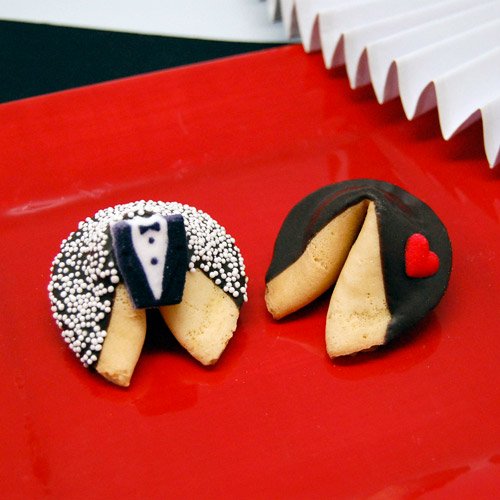 Custom Wedding Fortune Cookies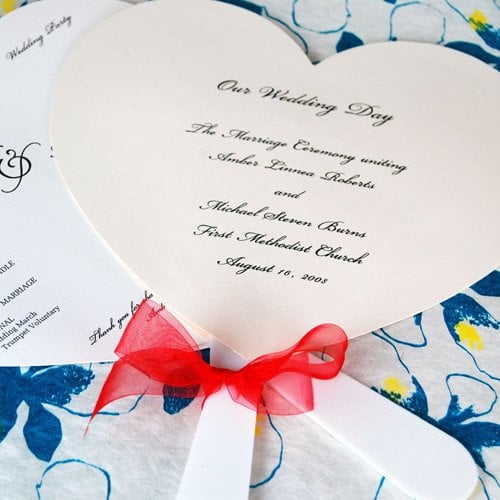 Heart Shaped Wedding Program Fans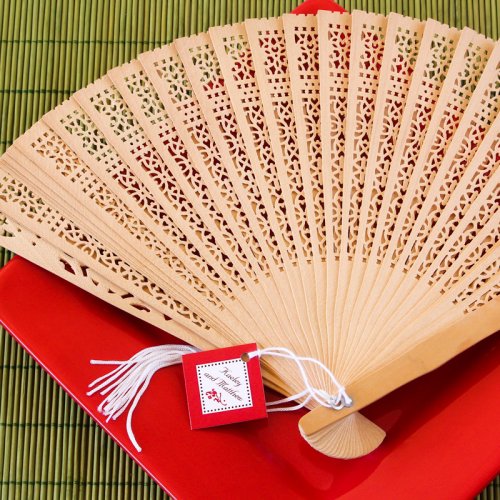 Asian Sandalwood Fans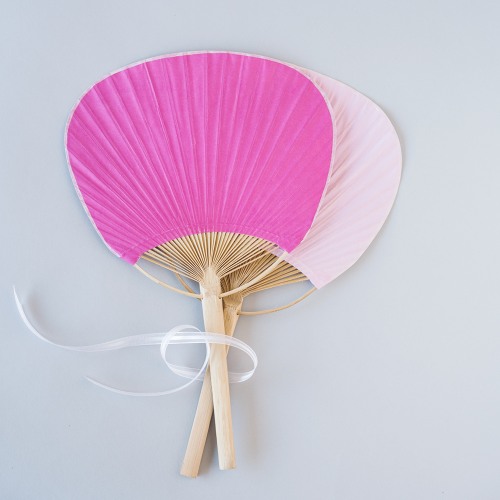 Color Paddle Fan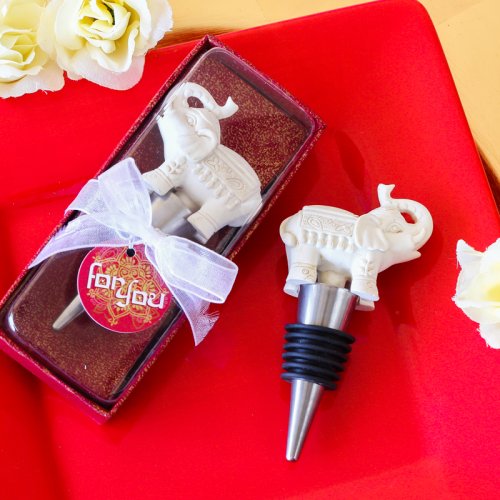 Elephant Bottle Stopper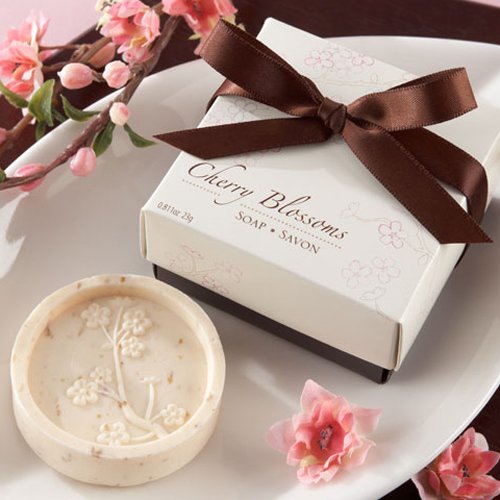 Cherry Blossom Soap Favor

Chinese Wedding Traditions
Red is the Color of Weddings in China
Red is central to the wedding theme of China. It signifies love, joy and prosperity. The bride's wedding down is often red, as are the wedding invitations, and wedding gift boxes or envelopes for cash gifts. Even the bride and groom's home is decorated in red on the wedding day.
Before the Chinese Wedding Day
Before her wedding celebration, a Chinese bride traditionally goes into seclusion with her closest friends. This Chinese custom gives the bride-to-be some time to symbolically mourn the loss of her friends and family.
Some time before the couple are married, the groom's family carries wedding gifts in red baskets and boxes to the bride's house. One of the baskets will contain "uang susu" or 'milk money'. Others will contain personal things for the bride, so that on her wedding day all of her personal belongings will be in the groom's house. The bride takes the gifts to another room where they are sorted through. Three days before the wedding day, women from the bride's family reciprocate, bearing gifts in red wrappings to the groom's family.
The Day of the Wedding Ceremony
Wedding anniversaries in China, are carefully chosen according to astrological signs. It is also customary for couples to be married on the half-hour of their wedding day rather than at the top of the hour. In this way, the couple begins their new lives together on an 'upswing', while the hands of the clock are moving up, rather than down.
On the morning of his wedding day, the groom is symbolically dressed by his parents. The groom arrives at the house of his bride on the way to the wedding chapel. He brings gifts of cash, wrapped in red tissue, to give to his bride's friends, in exchange for 'letting her go'. In some families, the wedding couple serves tea to both sets of parents while kneeling in front of them. a symbolic gesture of asking for permission. The bride and groom then leave for the wedding site together.
Chinese Marriage Ceremony and Wedding Reception
The wedding ceremony is usually attended only by the couples' immediate families. Just after the ceremony and before the wedding reception, the bride who honors tradition will serve tea to her in-laws in a formal ceremony. The wedding reception is an elaborate affair.
A welcoming speech is usually performed by an MC who is hired for the occasion. The speech is followed by a cake cutting ceremony. The traditional wedding cake is immense, with many layers. The layers symbolize a ladder that they couple will 'climb to success', so couples will cut the cake from the bottom and work their way up. The cutting of the cake is the only event of the reception. The bride and groom feed each other a piece of cake with arms entwined, trying not to destroy the bride's elaborate makeup. A piece is then cut for each of the parents and for the grandparents, who are fed by the bride and groom holding the cake together. Sometimes a wedding toast is given and guests are invited to greet the newlyweds and their parents. Musical entertainment, which ranges from a simple keyboard player to a symphony or orchestra, accompanies the receiving line. It is customary for guests to shake hands again before leaving the reception. At more elaborate Chinese weddings, a sit-down reception may feature a 9 or 10 course meal as well as musical entertainment.
Chinese brides often change outfits at least three times during the reception.
Accessories for Guests
32″ Asian Parasol Several Colors
50 pcs Asian Silk Fans Several Colors
Learn the Meaning of Chinese Traditions
Good Luck Life is the first book to explain the meanings of Chinese rituals and to offer advice on when and how to plan for Chinese holidays and special occasions such as Chinese weddings, the Red Egg and Ginger party to welcome a new baby, significant birthdays, and the inevitable funeral. Packed with practical information, Good Luck Life contains an abundance of facts, legends, foods, old-village recipes, and quick planning guides for Chinese New Year, Clear Brightness, Dragon Boat, Mid-Autumn, and many other festivals.
Written with warmth and wit, Good Luck Life is beautifully designed as an easily accessible cultural guide that includes an explanation of the Lunar Calendar, tips on Chinese table etiquette for dining with confidence, and dos and don'ts from wise Auntie Lao, who recounts ancient Chinese beliefs and superstitions. This is your map for celebrating a good luck life.
Japanese Wedding Traditions
Getting Married in a Japanese Shinto Shrine
Historically, Japanese wedding ceremonies were performed in Shinto Shrines. Many of Japan's wedding sites, therefore, provide shrines for couples who want to follow Japanese wedding traditions.
Japanese Wedding Day
The Japanese bride-to-be is painted pure white from head to toe, visibly declaring her maiden status to the gods. The bride wears a white kimono and an elaborate headpiece covered with many ornaments to invite good luck to the happy couple. A white hood is attached to the kimono, which the bride wears like a veil to hide her 'horns of jealousy' from the groom's mother, who will now become the head of the family. Japanese grooms wear black kimonos to their wedding ceremony.
While the bride and groom exchange their wedding vows, their families face each other. Central to the traditional Japanese marriage ceremony is the ritual of drinking nine cups of sake, after which newlyweds are considered united. Families and guests also drink sake, to symbolize the bonding of the couple as well as of the two families. The father of the groom, and of the bride, then introduce their respective family members.
Japanese Reception Celebration
For the wedding reception, the new bride changes into a red kimono and again later into a western-style gown. The wedding party and invited guests engage in games, skits and karaoke during the wedding reception. Guests are expected to offer the couple goshugi–money–in a festive envelope either before or after the wedding ceremony.
Often Japanese brides prefer spring and fall wedding dates. Certain wedding anniversaries are thought to be lucky, so it is common to see dozens of newlywed couples heading for their honeymoon on the same day.
Japanese Silk Weavers
The makers of obi, the elegant and costly sash worn over kimono in Japan, belong to an endangered species. These families of manufacturers, weavers, and other craftspeople centered in the Nishijin weaving district of Kyoto have practiced their demanding craft for generations. In recent decades, however, as a result of declining markets for kimono, they find their livelihood and pride harder to sustain. This book is a poignant exploration of a vanishing world. Tamara Hareven integrates historical research with intensive life history interviews to reveal the relationships among family, work, and community in this highly specialized occupation.
Hareven uses her knowledge of textile workers' lives in the United States and Western Europe to show how striking similarities in weavers' experiences transcend cultural differences. These very rich personal testimonies, taken over a decade and a half, provide insight into how these men and women have juggled family and work roles and coped with insecurities. Readers can learn firsthand how weavers perceive their craft and how they interpret their lives and view the world around them. With rare immediacy, The Silk Weavers of Kyoto captures a way of life that is rapidly disappearing.
Japanese Kimonos
Kimono
Traditional Kimono
Traditional Kimono
Man's Kimono
Traditional Kimono
Traditional Kimono
Korean Wedding Traditions
Family Wedding Traditions
Before a Korean bride may be married, she must take part in the traditional Introduction ceremony, where she is accepted into the groom's family.
After the Korean newlyweds have exchanged their wedding vows, the groom, formally, introduces his new wife to his parents. The groom's father may throw red dates at his daughter-in-law to bring her luck in fertility.
Important Korean Symbols
A couple getting married in Korea might incorporate ducks or geese into their wedding ceremony. Both ducks and geese mate for life and represent faithfulness.
At one time, a man who wanted to get married in Korea, would travel to his future bride's home on a white pony and present her family with a pair of geese.
Double Happiness Symbol
Each half of the symbol is the standard character for happiness, written "hsi" or "xi," and pronounced something like "she" in Mandarin.
Two "hsi" graphs together represents the wish for the two young newlyweds to have happiness together. The double happiness graph (pronounced "shuang-hsi" in Mandarin) is a special Chinese character used for marital happiness.
Asian Fusion in America
In America today, there are many different groups of Asians. There are Chinese, Korean, Vietnamese and Japanese to name just a few. Each one of these cultures have aspects that are unique to their heritage.
Foods to Serve
A traditional Japanese menu served at a wedding are kelp, red rice and sea bream which is the Japanese fish used to indicate happiness. The typical beverage served is sake or rice wine.
The Chinese are known for a phonetic play on certain words. For instance, in Chinese the word apple sounds like the phrase, "go safely." When you are served fat choy, it is similar to the expression, "be prosperous." Lotus-seed tea is the traditional beverage served at a Chinese wedding.
At a traditional Korean wedding, you may be served noodles called Kuk soo and they are the symbol for a long life. If you want to know if someone of Korean heritage is married, you need only to ask them, "Kuk soo mo-gus-soy-oh?" Translated, you are asking them if they have eaten noodles yet.
Asian Religious Beliefs
For as many Asian cultures you can find, you will find as many religious practices. Some of the major religions practiced by Asians are Buddhism, Taoist, Hindu, Islam and Christian.
A Japanese wedding ceremony will typically take place in a chapel or a Shinto shrine. In Japan, weddings are usually performed in spring and fall and the day of the wedding is chosen for a day of fortune that can be found in the almanac.
When you attend a Chinese wedding ceremony you will notice an umbrella that is used to cover the couple to be married. This is an ancient ritual that symbolizes protection and honor to the marrying couple as they start their life together.
A Buddhist-style wedding ceremony is carried out at the Honganji Temple. This Asian wedding ceremony may include prayers, a staging of Buddhist rosaries, a speech from the priest, the burning of incense, taking the drinks of oath and the clasping of hands as Buddhist worship.
(Visited 336 times, 1 visits today)